Grow your business with quality training. Our trainers cover topics like Management, Contract Creation, E-Commerce, Business Planning and more!
Note: Three or more letters are required for search
Business Recovery During A Time of Crisis
Contracts are the foundation and heart of every business deal.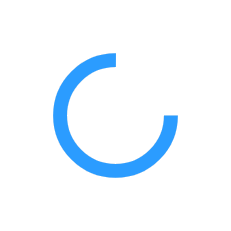 Showing 1 - 15 of 73 results
Oops! We couldn't find anything for that.
Try something else?
Graft Ventures makes growth stage venture capital investments in Caribbean based businesses. The companies we work with have been operating for two or more years, already have tech-enabled operations, or can significantly benefit by leveraging tec...
University of the Commonwealth Caribbean
The University of the Commonwealth Caribbean (UCC) is Jamaica's largest non-affiliate privately-held premier higher educational institution providing students with world-class educational programs and highly trained and qualified local & internati...
StartTrade Jamaica delivers fast, reliable, and highly effective International Business Development and Business match-Making solutions to investors, brands, private companies, embassies, and trade and export promotion organizations. Unfortunately...
Cube Corporate Support Limited
Cube Corporate Support Limited ("CUBE"​) is a corporate governance advisory firm. We work with private companies, publicly listed companies, and public sector bodies to ensure that they have to remain compliant with legal and regulatory requiremen...
Jamaica Stock Exchange e-Campus
Founded in 2010, the JSE e-Campus is committed to providing professionals across the various sectors that the Jamaica Stock Exchange (JSE) serves, with transformational career development training. We empower professionals to put theory into pract...
Epic Transformation, an e-learning and consulting company focuses on developing the core competencies required for the leader of today and the future. We provide consultative and coaching services delivered in workshops, retreats, groups, and indi...
iCreate is a Creative Institute developed with the aim of filling the gap in skills training and development of creatives in Jamaica and the wider Caribbean. As an important part of the creative eco-system, we provide students with a wide range of...
Michelle O'Connor is a specialist in business support, development and strategic workshops to create a pathway to achieving their financial goals. A believer in following one's dream even when no one else is cheering you on, Michelle O'Connor has ...
Mona School of Business & Management
MSBM Consulting™ is a Division of Mona School of Business and Management (MSBM), also known as the Professional Services Unit (PSU) within the University of the West Indies (UWI). We provide management consultancy, executive education and training...
Business Works Collective
Business Works delivers our quality, tailored management consulting to businesses earning less than USD$500,000 in either manufacturing, technology or services sectors. We are proud to be a member of the Development Bank of Jamaica Voucher for Tec...
Quality Systems Solutions & Initiatives
QSSI helps your business to become certified to international standards such as HACCP, SQF, BRC, FSSC 22000, ISO 22000 and ISO 9001. Using the "hand-holding" method, they make the implementation process simple and exciting while staying true to th...
Marketing Strategy Limited
Because the Marketing Strategy Limited is aware of the idiosyncrasies of the Caribbean region, they are able to provide a first-world approach to the responses they give to their clients. With clients spanning across the region and internationally...
Jamaica Business Development Corporation
The JBDC initiative is a cooperative arrangement among Government Agencies and the private sector, associations, academic and research communities. Over 2000 Businesses have benefited from JBDCs Services for many years and countless businesses hav...
For over a century, Dale Carnegie has been improving individual and business performance around the world. While their training techniques continue to evolve, their core principles remain true to a single vision: real transformation begins within....
My MVP Blueprint is a three-step process and service offered by Marc Gale to local entrepreneurs seeking to build and launch a product successfully. Each step has its own set of instructions outlined to follow to ensure that the clients are given ...